Pumpkin Christmas Ornaments Ideas 2018 – Pumpkin Ornaments For Christmas, Thanksgiving Decorations 2018
Pumpkin Christmas ornaments are the most popular fall autumn themed Christmas ornaments which you can also use for fall decorations and Thanksgiving decorations. Some of the pumpkin ornaments are designed for Halloween decorations as well. Here we focus on the pumpkin Christmas ornaments to decorate your Christmas tree.
Pumpkins are abundant during the fall autumn season of the year and it is the time of pumpkin harvest. We love pumpkins and they are very popularly used in fall recipes including Thanksgiving recipes. Who doesn't love a slice of pumpkin pie or the scent of pumpkin spice in chai or latte? I love pumpkins and I love pumpkin spice and many pumpkin desserts.
All kind of pumpkins, the bright and colorful orange ones and also the other varieties like the white pumpkins and green pumpkins are not just used in food recipes, but they are also widely used in fall autumn decorations, Halloween decorations and thanksgiving decorations. See my blog post on pumpkin decorations for fall autumn home decor here. In the blog post mentioned just now, you will also see some of the popular and trendy pumpkin ornaments which are used for fall decorations, some of which are perfect to be used as thanksgiving or Christmas decorations too!
If you love the pumpkin decorations, you will also love these cute and pretty pumpkin Christmas ornaments for Christmas tree decorations.
Decorative pumpkins are popularly used during fall celebrations, but you can also buy colorful, shiny pumpkin ornaments online to decorate your home for holidays like Christmas.
Pumpkins are naturally beautiful and colourful and their hard skin and appearance make them highly popular as decorative fruits suitable for celebrations. Most of us have seen pumpkin decorations for thanksgiving, and the carved Jack O' Lanterns for Halloween, but here are the beautiful pumpkin Christmas ornaments you can also use to decorate your Christmas tree with grace.
The beautiful pumpkin fruits will naturally blend with the Christmas trees and most of them displayed here are hand painted, glass ornaments.
Pumpkins are edible fruits, which are most often confused as vegetables. They have smooth, thick, ribbed skin and they belong to the winter squash family. Most of the pumpkins sold in the United States are produced in Illinois and they are one of the most popular crops in the country. These are usually planted during the month of July and you can harvest them during the fall season, which make them an ideal choice of food during the Halloween and Thanksgiving celebrations, which too occur in the autumn season.
If you are good at carving pumpkins, you can do a lot of decorations with real pumpkins. But carving a pumpkin is a tedious task for many of us, who simply love the pumpkin decorations. Even if not carved, I think pumpkins look really decorative in their own way, and you can also try other simple ideas like painting or using glittering stickers to decorate the already beautiful pumpkins.
Pumpkin decorations do not have to go away with thanksgiving, you can use them for decorations during the Christmas time too. By December, the availability of fresh pumpkins may become less compared to the previous months. But you can still find many varieties of pumpkin fruits for the Christmas decorations, or you can always get the artificial pumpkin ornaments from the stores anytime you want to.
Pumpkin Pie Slice Decorative Ornament
Pumpkin pies are popular traditional desserts of the American celebrations in autumn, which are especially prepared for the Thanksgiving and also Christmas feasts. I have tried it only once, but I have to say I loved the taste. If you are serving pumpkin pies for Christmas holiday dinners, it would be lovely to decorate the Christmas tree with pumpkin pie slices. Or you can even give this as a gift for those who love the traditional pumpkin dessert pies!
Old World Christmas Piece Of Pumpkin Pie Glass Blown Ornament
The delicious looking ornament of pumpkin pie slice topped with whipped cream is made of glass and it is hand painted.
The manufacturing process of this beautiful ornament is interesting, as they use molten glass which is blown and filled with liquid silver to form the shape of a pumpkin pie slice. This is then hand painted with colourful paints and glitters to make it look shiny and decorative.
There are numerous varieties of pumpkins cultivated across the world. Even the crops cultivated in America have different cultivars of pumpkins that are edible. There are very small, tiny pumpkins and there are really very large ones. The shape may be round or oval, although most commonly seen varieties appear to be round.
Then there are these pumpkins that look quite different with mostly a green or slightly yellow outer skin. They are not very difficult to peel or cut, as they do not have a very hard shell. Also they can be cultivated all year round in the tropical climate, and we add them to a variety of dishes including few desserts. I have actually grown few pumpkin plants once from seeds, and I loved growing them because they were so easy to grow.
Below you can see round and oval shaped pumpkin decorative ornaments that look shiny and colourful!
Round And Oval Pumpkin Ornaments
You have already seen the unique pumpkin pie ornament above, now we can look at the natural looking pumpkin fruit ornaments.
Old World Christmas Pumpkin Glass Blown Ornament
Harvest Pumpkins Ornaments
The first pumpkin ornament that you see above is 2.75 inches and it is made of glass which is also hand painted with bright colours and decorated with shiny glitters.
There is another set of two pumpkin ornaments, one is round in shape and the other is oval shaped. They are also painted with beautiful, rich designs but with a quite different shade of orange color than the first one you have seen above.
You can see more of such wonderful looking ornaments here. While the above pumpkin Christmas ornaments are designed in pumpkin shapes, the below ornament that you see is designed as a simple Christmas ornament designed with pumpkin pie slice picture, perfect for pumpkin themed Christmas tree decorations or thanksgiving decorations.
Pumpkin Pie Wood Christmas Tree Holiday Ornament
All the ornaments you see here are colorful, bright and rich with beautiful designs and they are sparkling decorations ideal for celebrations.
Personalized Pumpkin Christmas Tree Ornaments From Zazzle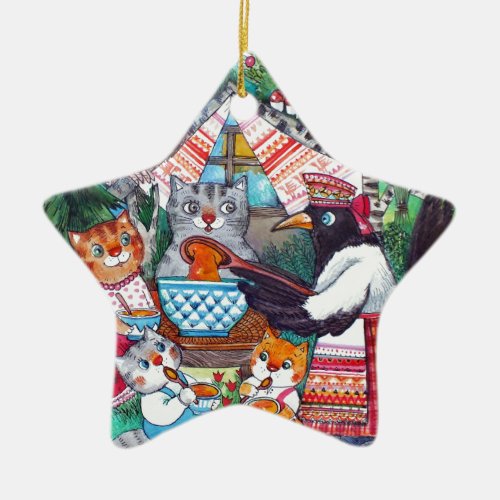 pumpkin soup ceramic ornament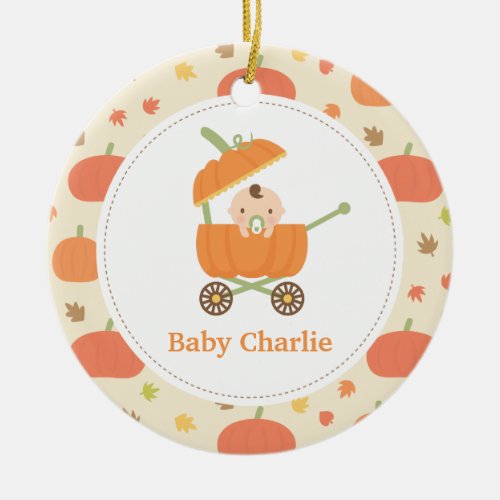 Cute Pumpkin Stroller Baby Nursery Ornament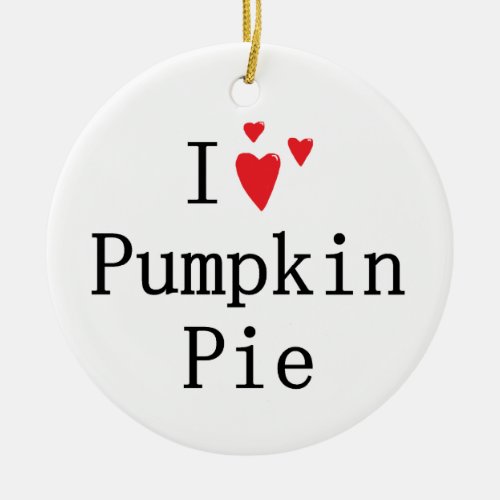 I love Pumpkin Pie Ceramic Ornament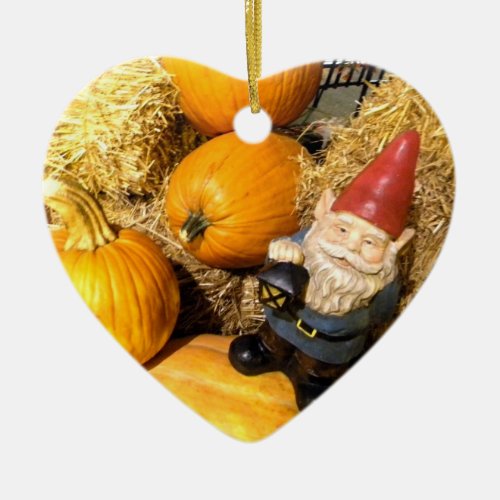 Pumpkin Gnome II Ceramic Ornament
Pumpkin Spice and Everything Nice Metal Ornament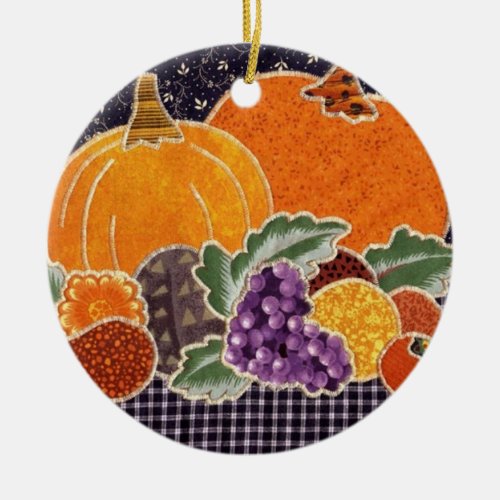 Thanksgiving Pumpkin and Friends Patchwork Ceramic Ornament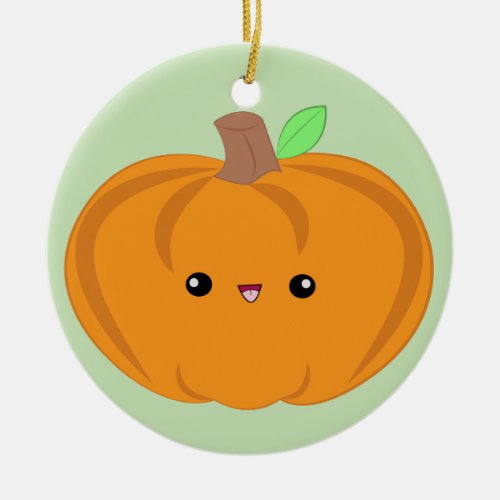 Cute Baby Pumpkin ornament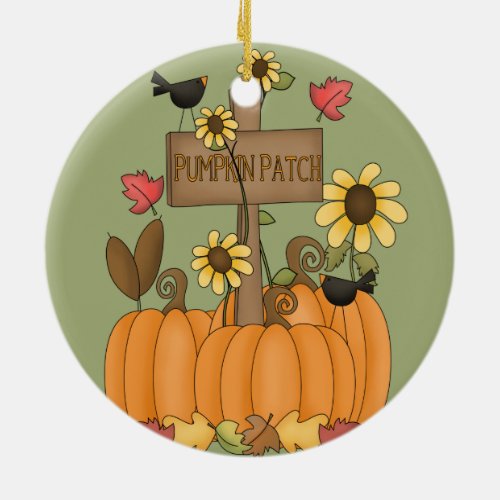 Fall Pumpkin Patch with Birds Ceramic Ornament
Pumpkin Pie Slice Ceramic Ornament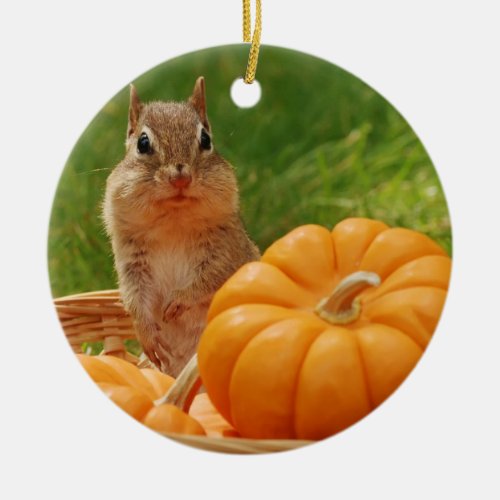 Cute Autumn Chipmunk Ceramic Ornament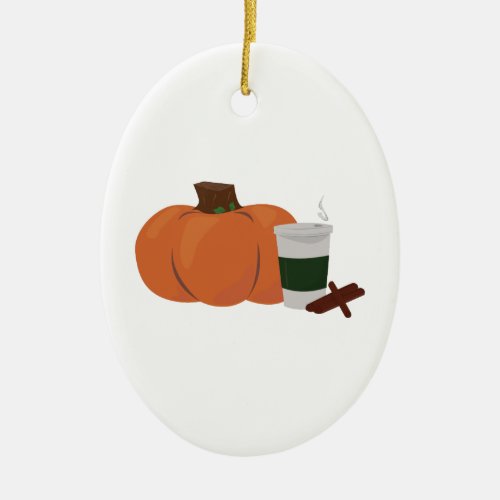 Pumpkin Spice 2 Ceramic Ornament
Hope you found this post on pumpkin Christmas ornaments helpful in finding the best pumpkin Christmas tree ornaments for your Christmas tree decor.