Beach bathroom decor ideas include coastal beach theme decorations that features sea life & nautical colors! Beach themed bathroom decor is perfect if you love beach life, and luckily there's a lot that you can do without much effort to decorate your bathroom in beautiful beach theme.
If you love coastal beach themed home decor and bathroom decor, you may visit my store at coastal beach themed gifts for more beach themed home decorations, gifts, accessories, party supplies etc.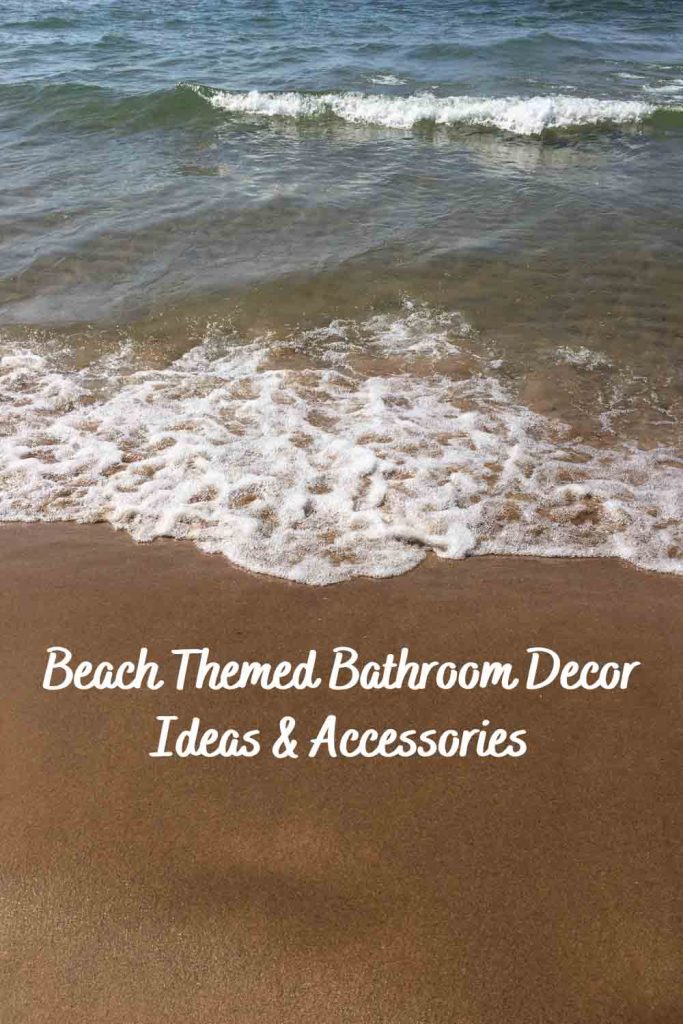 To easily decorate your bathroom in coastal beach theme, start with thinking of nautical beach themed colors!
Think teal blue, aqua, turquoise,pacific green colors etc.
White, coral colors etc too goes great for beach theme bathroom decor and you can often mix and match colors based on your preference.
When you think of beach colors, you often think of painting the bathroom walls or decorating your bathroom walls in specific beach themed colors.
You can also use decorative beach themed tiles to decorate walls or use matching tiles for floors.
Wall decor can also be done by using beach themed wall art including posters, canvas art, metallic wall art, acrylic art, wooden wall art, stickers and more.
And do not forget to select a matching beach themed shower curtain to decorate your bathroom!
In fact, shower curtain is one of the most important bathroom decor accessory you can use!
And also, you can use matching bath supplies like bath towels, hand wash towels etc.
And do not forget the rug or bathroom mat in matching beach theme!
There are many sea life or coastal themes that you can choose to decorate your bathroom in style.
Some of the most popular coastal nautical themes for bathrooms or restrooms include starfish decor, sea turtle decor, seashells decor, sea corals, sand dollars, ocean & sea decor, tropical palm tree theme decor etc.
You can choose one of these popular trending beach designs to decorate your bathroom or you can use a mix of many of these designs as you prefer.
Whichever beach themes you like the best, you can find a lot of bathroom accessories like beach themed shower curtains, beach themed bathroom mats, wall decor clocks, poster etc to decorate your bathroom in beach theme!
Let us see some of the most beautiful bathroom accessories you may use to decorate your bathroom in beach theme.
Beach Themed Accessories For Bathroom Decor – Starfish Shower Curtains, Bath Mats, Ocean Shower Curtains & More
Also you can see my blog posts on coastal beach themed Christmas tree decorations, beach theme Christmas tree ornaments etc for more beach theme home decor & holiday decor ideas!
Hope you found this post on coastal beach themed bathroom decor ideas helpful in decorating your bathroom in beautiful beach theme!